Face ID Licensing and Renewal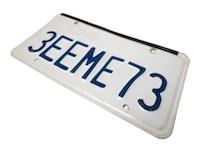 Face Identification License Key
License #–Actual number printed on the face of the license.
Type:
Taxicab-NVFH–Taxicab Not-Valid-For-Hire license. Only used for transporting the taxicab between service areas and inspection stations.
Taxicab–For-hire license for taxicab operators.
Limousine–For-hire license for limousine operators.
Issue Date–Date license was printed.
Exp Date–Date at 12:01 am when the license expires.
Action:
Duplicate–Duplicate license issued to replace a lost or stolen license.
New–New license.
Renewal–Renewal license issued after new license expires and the instructions and application are available here
Cab Company and Gender–Taxicab company and gender of the operator.