Complaints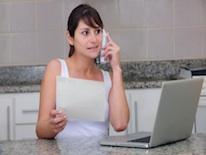 The complaint against a taxicab/limousine operator or owner must be in writing or complete the online DC Taxi Complaint Form.
The complaint must contain all of the details concerning the incident and include the minimum of the name of the operator, vehicle license tag and date and time of the incident.
Please include your name, mailing address, daytime phone number and email address. There are several methods to contact the Taxicab Commission:
Complete the online DC Taxi Complaint Form
Hand carry your letter to the Taxicab Commission at 2041 Martin Luther King Jr Ave SE, Room 204
Fax your letter to (202) 889-3604
Use the United Postal service
Email your complaint to dctc3@dc.gov
When your complaint is received, it will be investigated. You will receive an acknowledgement letter. The operator will also receive a letter requesting them to report to the Taxicab Commission.
If a hearing is required to adjudicate this matter, you will be contacted via letter or telephone with the hearing dates, times and a location.